Note: 80% in stock. Everything matches. A complete line for corporate or business use. This is European Made Gold Plates in Bohemia
Our dishware of Avignon Gold Porcelain Dishware is wholesale sold by the piece.
But orders must be $1000 total or more for these prices.  Unlike our Standard Royal White Line which must be sold by the case but has more variety and is less of a cost. This Avignon Gold Porcelain Line is our modern Gold Rimmed Dishware.  Everything sold by the piece and there is no need to order cases but you must have over $1000 for the extra discount and you pay a bit more for under $1000.  Minimum order in this Avignon Gold Line is $150.00 its sold by the piece but we don't sell just one piece.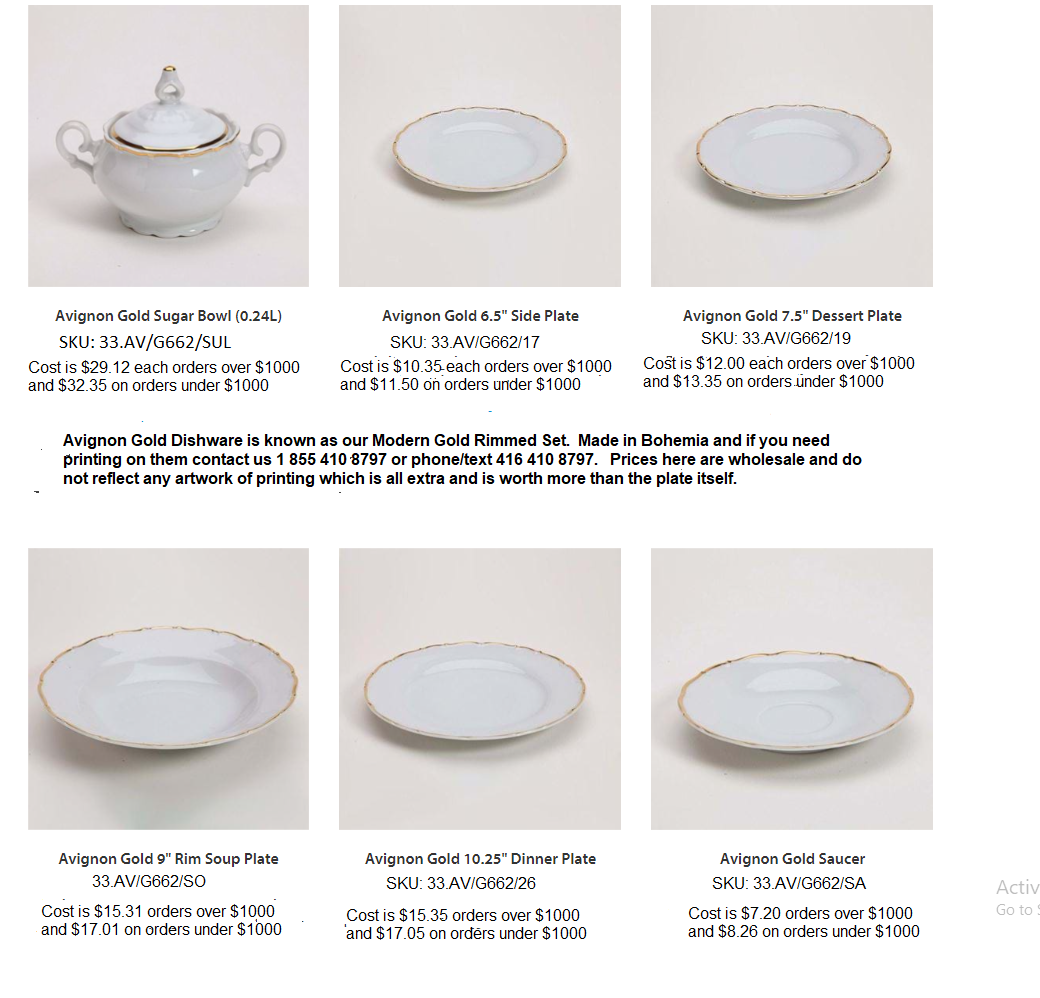 Our Modern Gold Rimmed Avignon Line of Dishware. Has all the important pieces making it an elegant and complete line.  Also, you can ask us about printing, we are only one of a few printers of porcelain anywhere check out www.PhotoPlates.net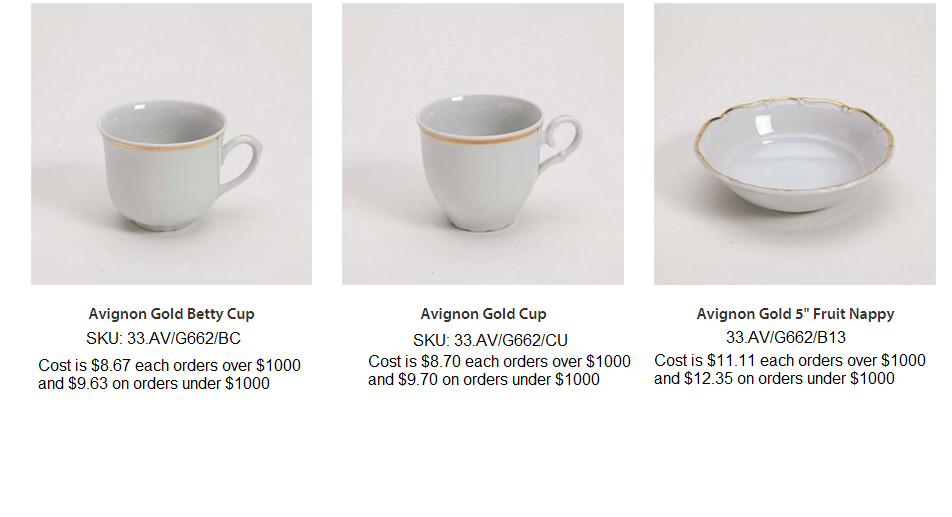 Our Gold Avignon Line of Wholesale Dishware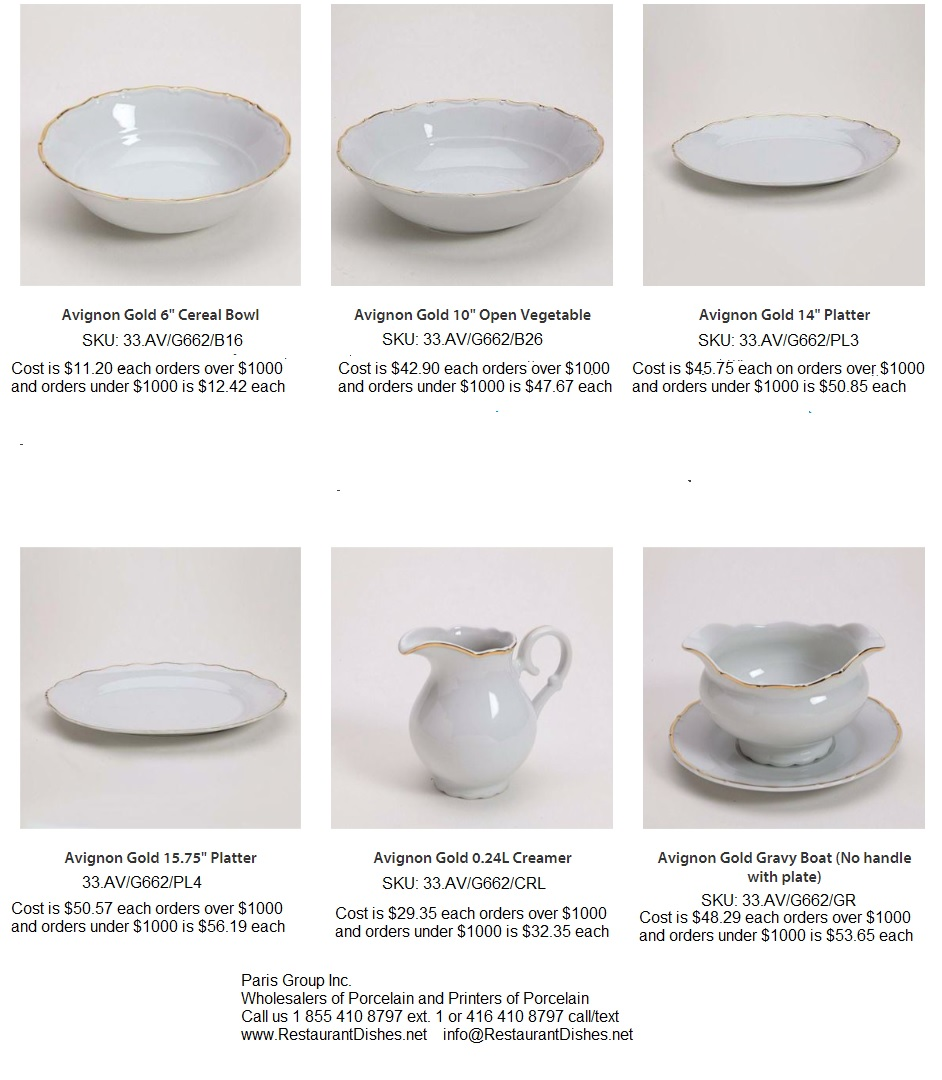 As mentioned we usually have most of our wholesale Avignon Gold dishware in stock. Orders can generally be put together for both our Standard Royal White porcelain and our Hotel Line porcelain as well as our Gold Line within 24/48 hours usually.
This Gold Line is sold by the piece meaning its priced by the piece but you don't have to buy full cases just order as many pieces as you want.