Wholesale Printed Photo Restaurant Dinner Plates! USA & Canada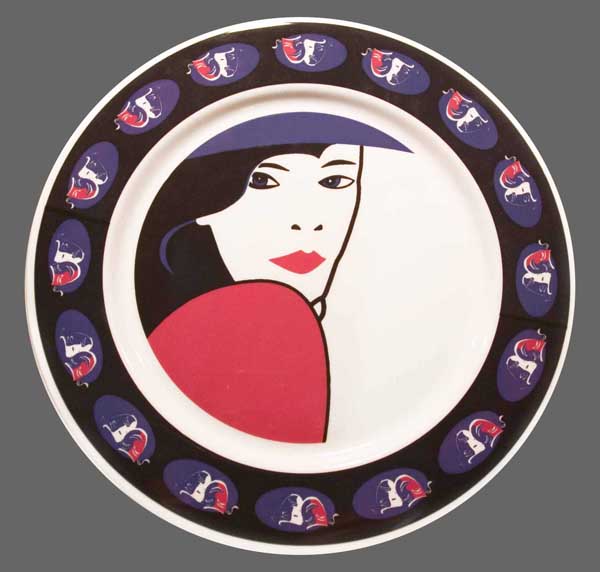 Custom Personalized Printed Plates & Mugs...
Our Patented "Chemology" Printing System.
Prints Mugs and Plates with NO Lead and
Food Safe - across USA and Canada and many parts of the world, Europe & Australia.
Your Image is "safe with us" because it will
not wear or fade for years. Especially with our different levels of "glazing" - ask us about that!
 "We GUARANTEE it"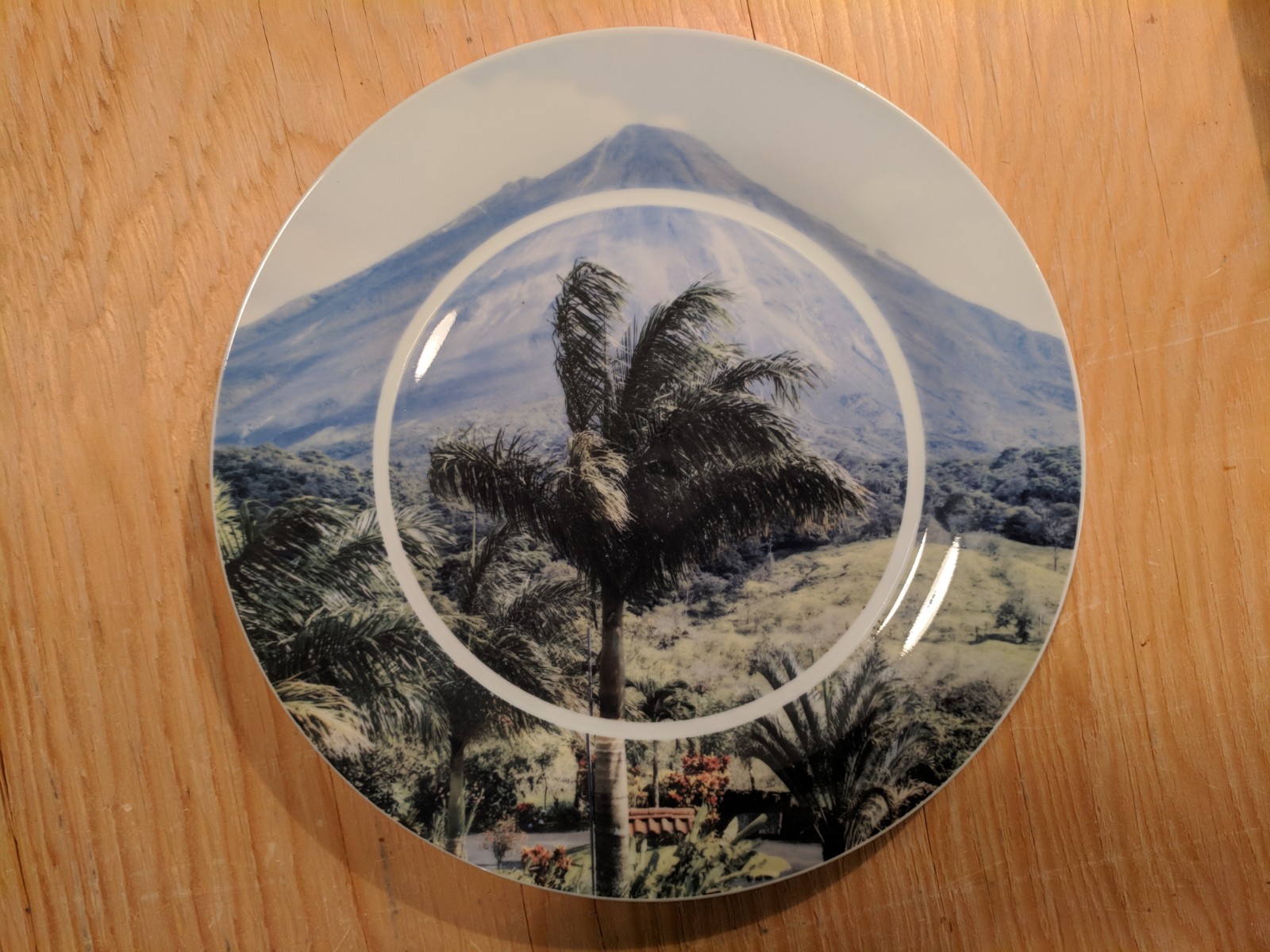 You can USE our photo plates and mugs they are NOT decoration - use them!
We can print on all kinds of different sized dishware - in fact all the dishware here you see "blank", are sold that way or you can have your restaurant logo or a full image on the plates - and eat off them too!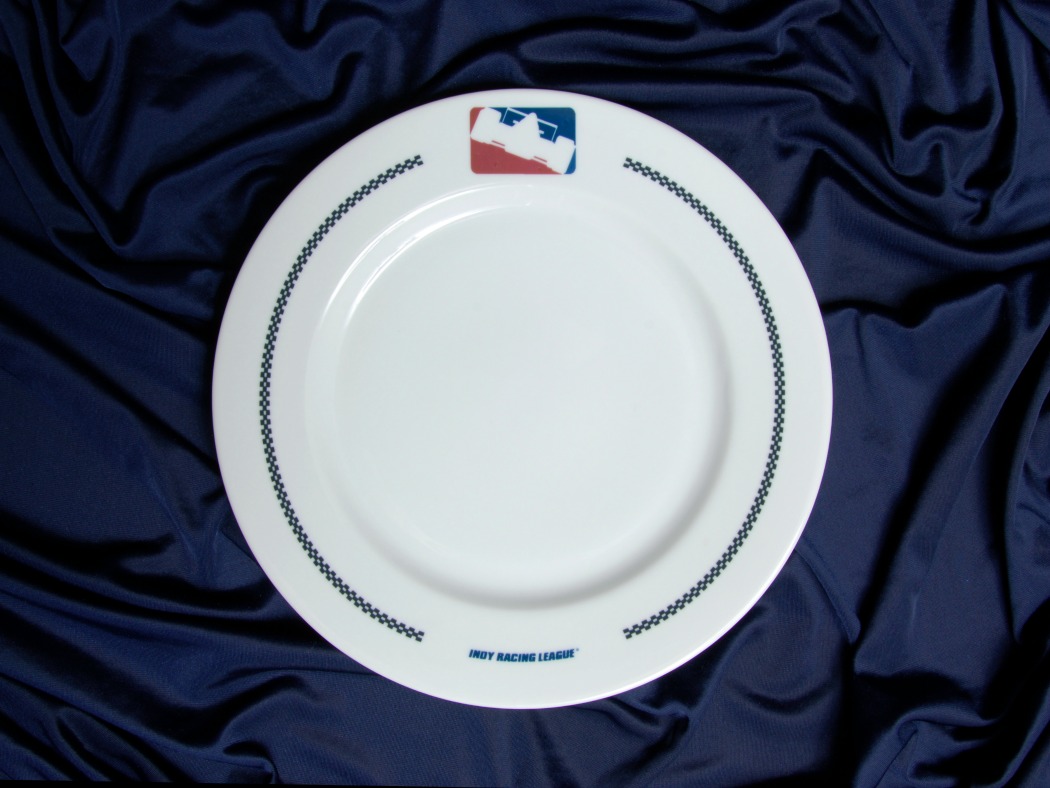 We use a patent "Digital Process"
Screen Printing is about 200 to 300 DPI (dots per sq. inch)
This is over 1000 DPI and we can go up to 1200 DPI
These plates were made for the famous Indy 500
These are all food grade and approved for commercial use.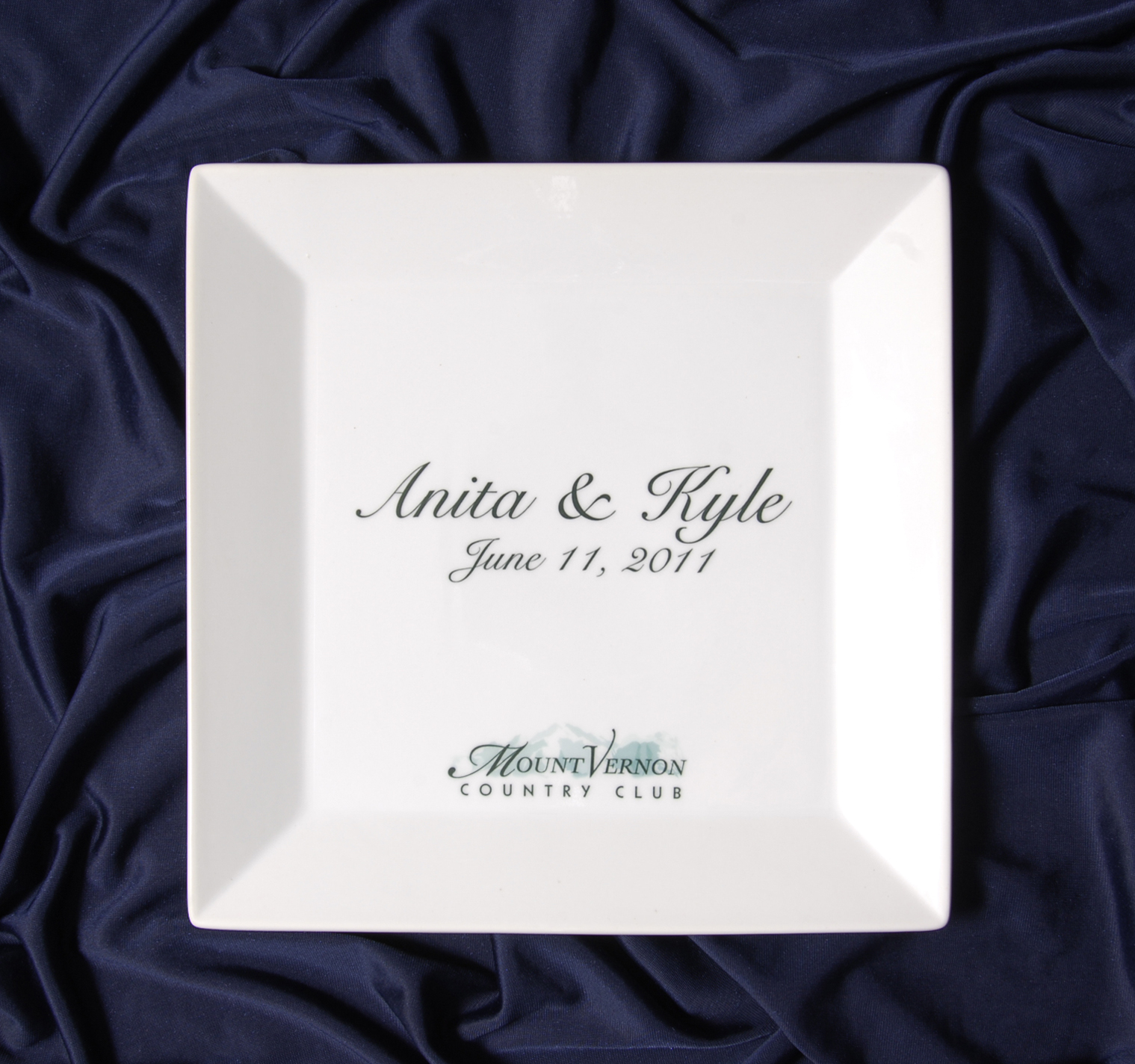 We can make 1 or 1000 pieces.
Often Weddings need a plate
or just a few.
Or a restaurant wants to buy a
sample to see first.
Or a company is looking at
giving a gift and need only a
small run.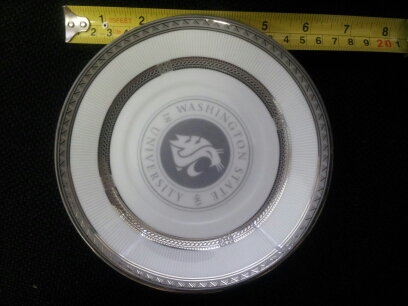 This is just showing the printing done
on a 6 1/2" side plate.
It was also printed on a platinum rimmed
expensive plate with the Washington
State University Logo in the middle.
This is our older version of platinum, ask us about our newest platinum line!
Remember that gold rimmed or platinum rimmed plates because of the metal, is not dishwasher or microwave safe.
If you rather keep costs down, and
don't want anything to fancy you can print a simple logo with only glaze enough to cover that logo.
We can print a simple restaurant name
or web address on the rim.
Remember everthing printed is food
grade and commerical restaurant
dishwasher safe.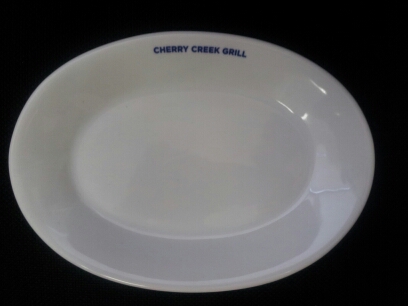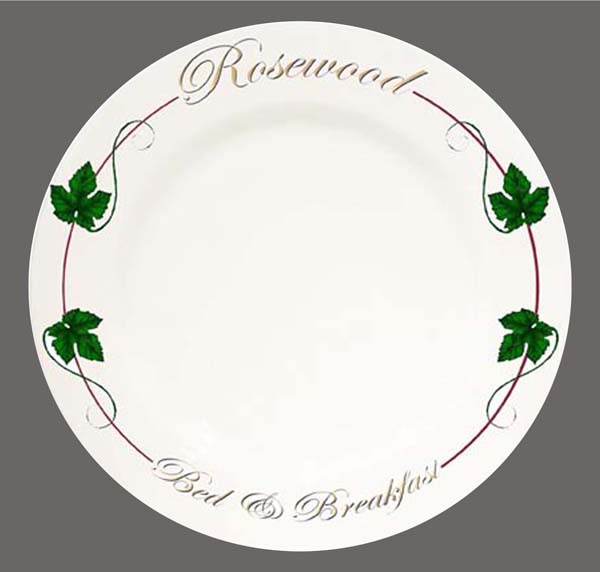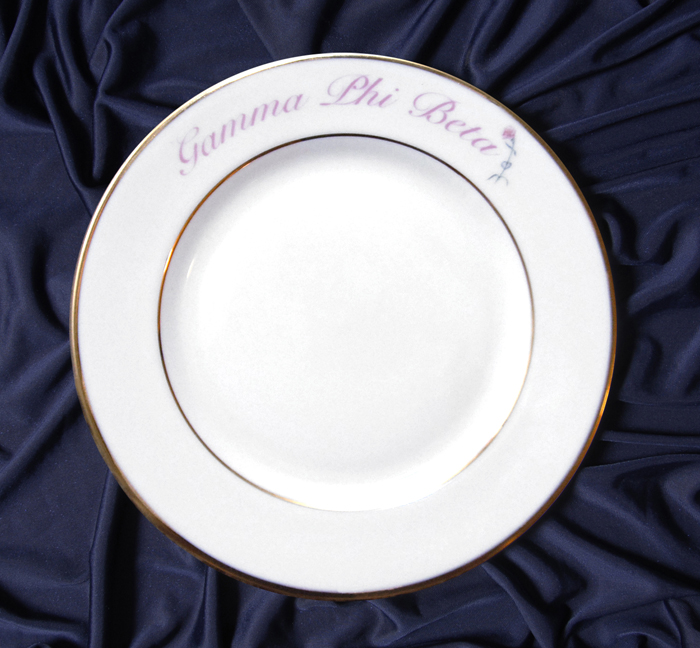 These two photos show the color of the green leaves above
for the Rosewood Bed and Breakfast.
Also showing the gentle color of purple with flower to the
right.
We can print all the colors (photos and even hand writing)
And remember its food grade.
We don't just hang up our plates as decoration - heck no,
we use them! see more www.PhotoPlates.net
Phone/Text: 416 410 8797
Toll Free: 1 855 410 8797
Fax: 416-765-0071

Please call to make an appointment to see our
showroom or to see samples call for our sale rep.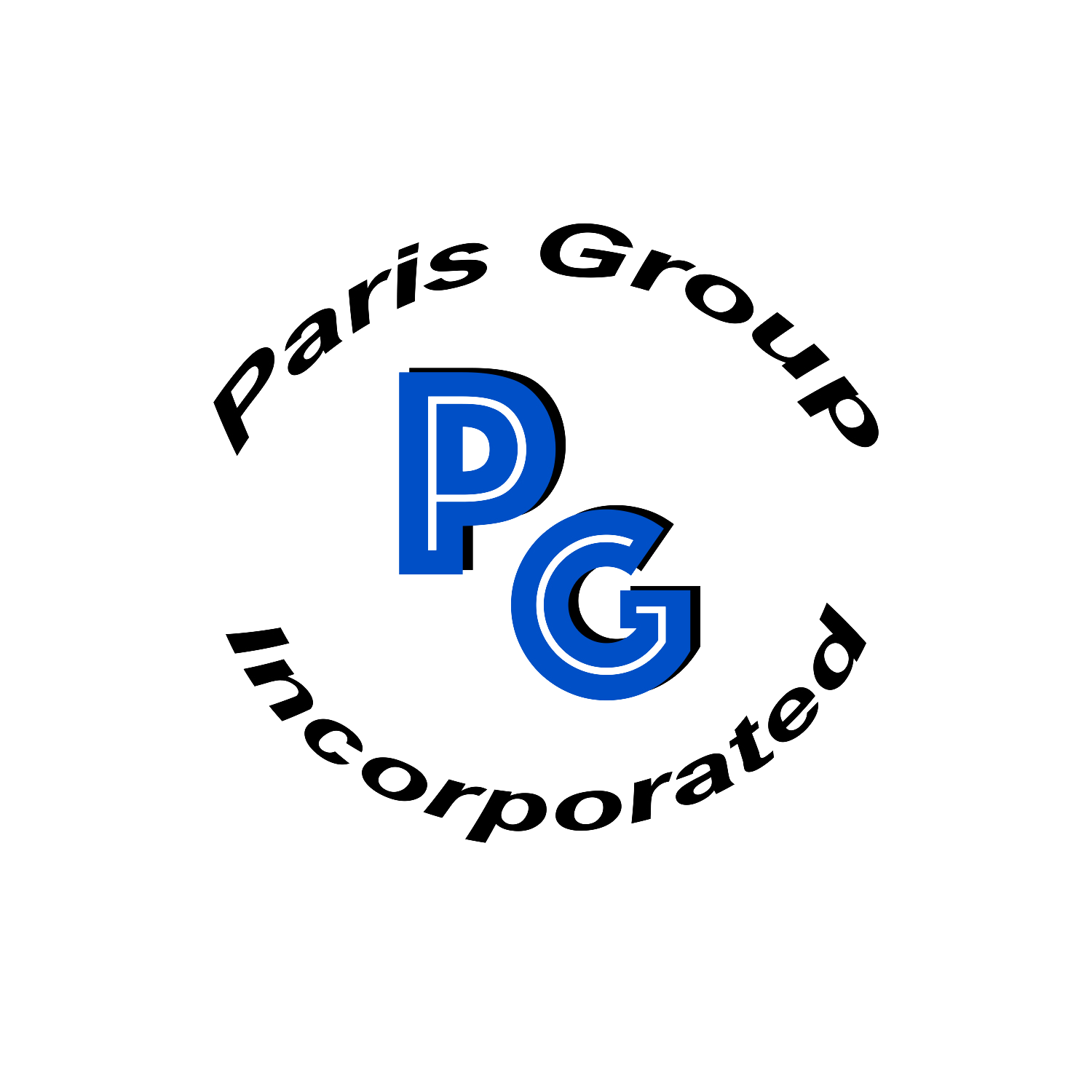 Main Office:
1166 Gorham St, Unit 5
Newmarket Ontario
L3Y 8W4